We recognise that mental health and emotional wellbeing are just as important in our lives as our physical health.
All children will navigate ups and downs throughout their time in school, and some may face significant life events. Schools have an important role and responsibility when nurturing a child's wellbeing.
Our aim is to promote positive mental health and wellbeing for our whole school community.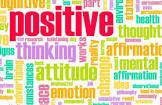 Increasing Emotional Wellbeing
Be in good health Have a balanced diet
Play outdoors Get regular exercise
Play indoors Feel you are safe
Feel you are valued Have aspirations
Accept who you are Feel you are loved
Recognise strengths Take part in local activities
Feel you are trusted Have opportunities to succeed
Have a sense of belonging Have opportunities to learn
Attend a school that supports wellbeing of pupils
Feel part of a family that gets on (most of the time)